They say imitation is the highest form of flattery and Wellington real estate agent Naomi Brooking is basking in the attention her business has received.
Her six black One Agency utes have been turning heads and now sales people from other larger agencies are also following suit.
"I wanted work horses, not show ponies," she said, referring to the muscular fleet.
That said, she admitted the livery did look "mint".
"The black and white with a pop of orange," she said. "I knew these kinds of vehicles could open up community initiatives for our business, such as collecting non-perishable food and goods for charity appeals at Christmas time."
She said the real estate agency was able to make decisions quickly and respond with ease to community needs and events. "This is a small business with a big heart," she said. It's this general feeling of community goodwill that drives Mrs Brooking and her husband Shane, and it is part of the reason for their success.
The Porirua based business, after starting with a team of 3, now employs 9 sales agents, who "all share the same values". In just over two-and-a-half years since teaming with One Agency, Naomi has personally listed and sold over 100 properties. What's more, most of Mrs Brooking's sales have been achieved within a three to five week timeframe. A high achievement and testament to her drive, vision and solid business acumen.
Being the second appointee to the One Agency family in NZ, Mrs Brooking describes joining forces with the Australasian real estate network as "the best decision ever".
In the space of twelve months a series of partnerships followed as their business expanded to include Wellington, Kapiti Coast and Horowhenua. In total, the group has listed and sold 400 properties to date.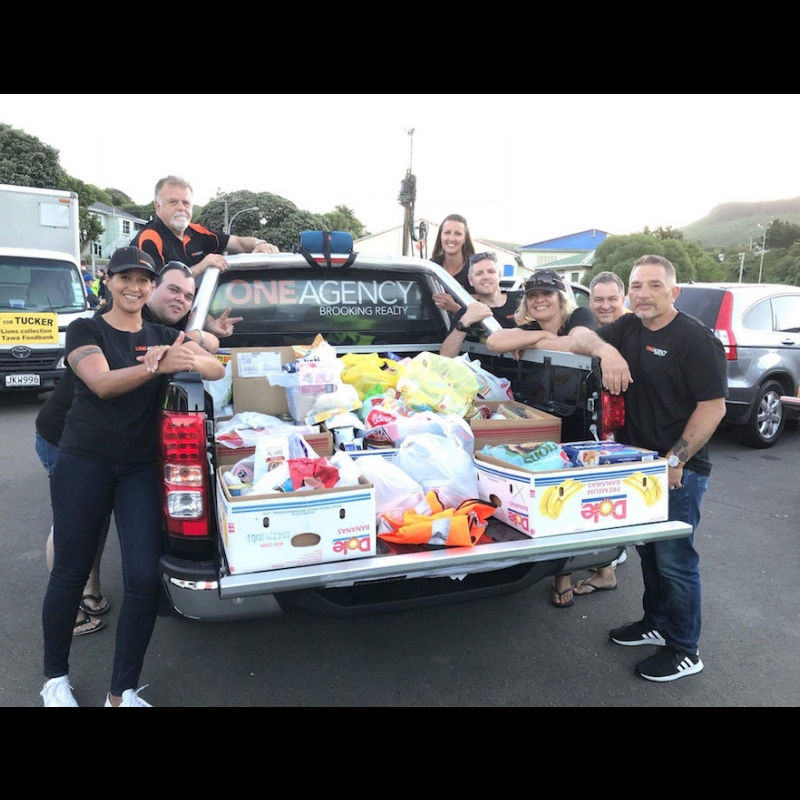 "I really enjoy what I do. I love helping people and seeing the difference I can make to their experience."
---
Naomi Brooking
Principal, One Agency Brooking Realty
"Naomi's undying commitment to all clients of her now substantial business group, is only matched by a dedication to her family, staff and the community she and Shane live and work in", commented One Agency's Head of Australasian Membership, John Stewart."
"That dedication isn't contrived to attract business, it's driven from the heart. We're so proud of what they've achieved and delivered to others," he added.
The mother of four "sporty" children was formerly in a small business with her husband, prior to real estate, but said she was always open to the challenges of running her own agency.
"I knew it didn't matter how big my company was or how flash my listing kit looked," she said. "If I wasn't able to instil confidence in a home seller that I was the best agent for the job, then none of that mattered."
Away from work she is part of a winning team in the Porirua Canoe and Kayak Club, that train in all seasons. "We have our sights set on Hawaii and the world sprint championships in 2020," she said.
It seems success on the water has been mirrored in her professional life.
"I really enjoy what I do. I love helping people and seeing the difference I can make to their experience."
The market has been seeing premium sale prices on average 20 to 30 per cent over the Government valuations. Mrs Brooking's recent sales stats have been mostly within the premium range, with several having fetched as high as 40 to 50 per cent over. "It's not just about making a sale," she says, "but achieving above market price through their particular sales strategy and top quality marketing."


This story was also published by Property Noise NZ.

At One Agency we are always open for a conversation, so if you have anything to say in response or have any questions, please contact us.
T  1300 79 23 88 
T +61 2 8039 2110 (International)

Back to top